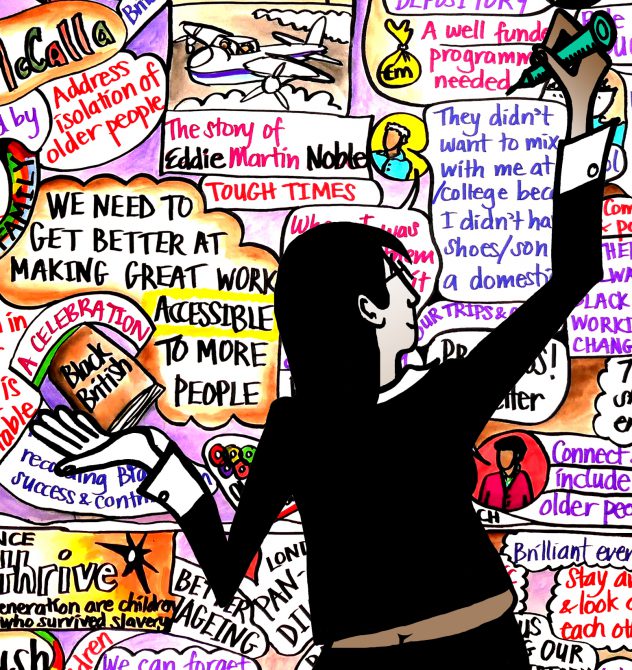 Graphic facilitator/Cartoonist
UAL Affiliation: Central Saint Martins
Twitter
Instagram
Pen Mendonça is a pioneering independent graphic facilitator and cartoonist with twenty years experience of working across the UK public and voluntary sectors. Her graphics and strategic pathways and maps are widely published and have been translated in to numerous languages. Her work on women in academia is currently being exhibited at University of Birmingham. With a background in social care and advocacy, Pen regularly facilitates co-production and has worked on numerous campaigns including disability rights, the Windrush Crisis and Modern Slavery. Pen is an associate lecturer in contextual and theoretical studies at the London College of Communication. She has published in Studies in Comics, Women: A Cultural Review, Studies in the Maternal and Demeter Press books on motherhood. Her PhD (Central Saint Martins, University of the Arts London) has developed the concept of Values-Based Cartooning as a research method for accessing and representing diversity, intersectionality, (in)equality and inclusion.
Research keywords: graphic facilitation, visual facilitation, sketchnoting, cartooning, comics, single motherhood, pregnancy, representation, values-based cartooning, feminism