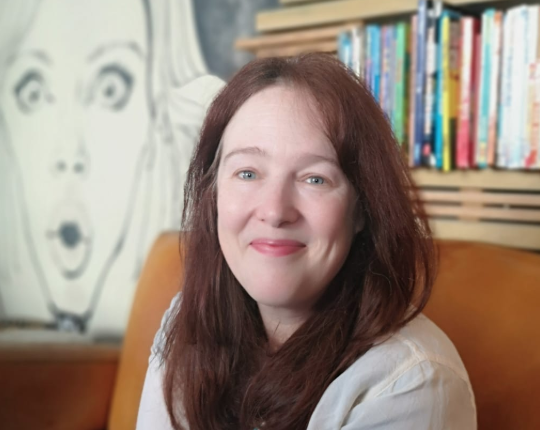 PhD Researcher
UAL Affiliation: Central Saint Martins
Contact
External website
Clari Searle has been a university teacher and teacher trainer since 2005 and holds a lectureship post in the Faculty of Arts and Humanities at Coventry University. She is currently on research leave to work on her doctoral project under the supervision of Roger Sabin and Nina Mickwitz at University of the Arts London. Her PhD research blends her interests in pedagogy with her passions for comedy, the visual arts and cartooning. She is researching how to reimagine incongruity theory as a tool to help find funny ideas and transform them into humorous comics or funnies. This involves practice-based research and will culminate in a final submission piece of a graphic guidebook on 'how to create funnies' for higher education level.
Research keywords: Comics strips, funnies, gag panel, cartoon, incongruity theory, humour theory, cartooning, doodling, action research, action learning, higher education pedagogy.