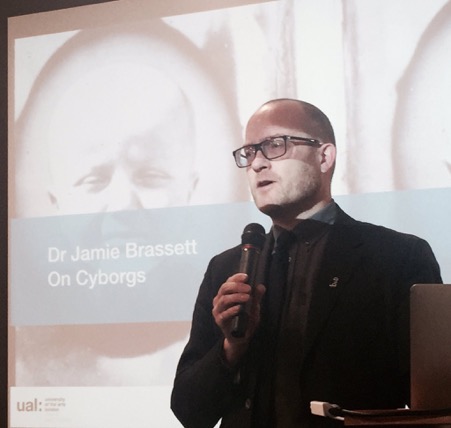 Reader in Philosophy, Design & Innovation
UAL Affiliation: Central Saint Martins
Contact
UAL Webpage
LinkedIn
Twitter
Dr Jamie Brassett is Reader in Philosophy, Design and Innovation and Course Leader of MA Innovation Management at Central Saint Martins, University of the Arts London, where he's worked since 1995. He is also a Visiting Professor in the Department of Design, at Anhalt University of the Applied Arts, Dessau, Germany. He is co-editing (with Richard Reynolds) Superheroes and Excess: a philosophical inquiry (Routledge) and is working on journal articles crossing ethics, social and political ontologies, futures, design and innovation. An edited collection on Anticipation Studies is currently under-review at Routledge. Deleuze and Design (co-edited with Betti Marenko) was published in 2015 (Edinburgh University Press). Jamie consults in innovation, strategy and design research, and is currently Principal Consultant for Studio INTO, a Design, Research and Innovation agency. Jamie holds Fellowships from the Royal Society of Arts and the Higher Education Academy.
Research keywords: Ontogenesis/Creativity/Becoming, Anticipation/Futures studies, Ethics, Deleuze and Guattari, A. N. Whitehead, Cyborgs